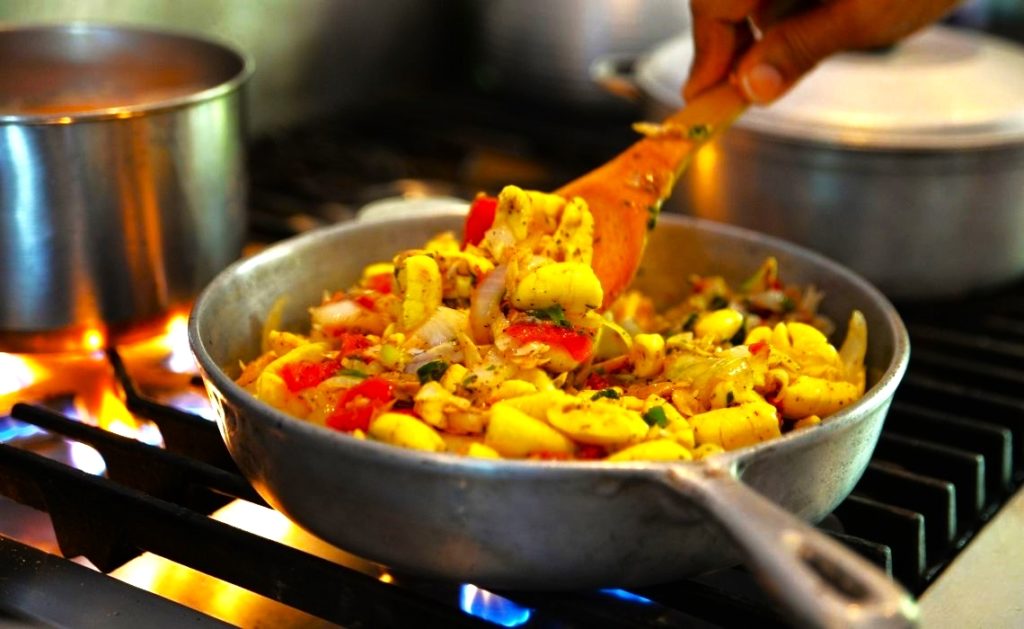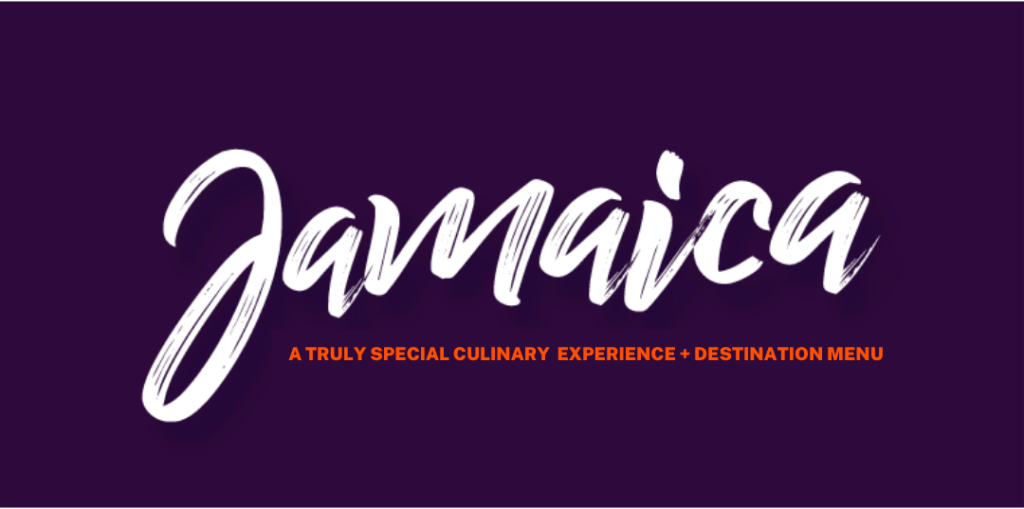 'ACKEE & SALTFISH' OUR NATIONAL DISH
Jamaican Food and Vibez Experience in Wellington
JAMAICAN FOOD ISLAND FLAVOR
"There's simply nothing like eating jerk fresh off flavorful pimento wood, or the taste of an ice cold Red Stripe on a hot summer's day. Jamaican food is a feast for the taste buds and at every corner of our big little island, you'll find something to whet your appetite. Delicious seasonal fruits bursting with flavor, deep earthy spices and a melting pot of culinary traditions, make Jamaica a foodie's escape. Have a taste of what makes our cuisine internationally recognized at fine dining restaurants, corner shops, jerk shacks, and fruit stands across the island. We'll treat you to exotic foods you've never heard of but will remember for a lifetime." JAMAICAN FOOD ISLAND FLAVOR

Ready to try our satisfying Jamaican food and gorgeous vibez and culture? Find us in our new building (reservations recommended) or order takeaway/delivery.
DISCOVER OUR JAMAICAN CUISINE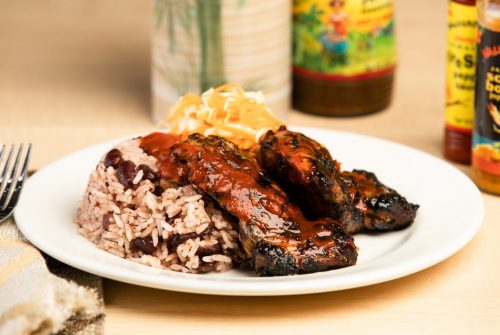 Kingston Roc' Jerk Chicken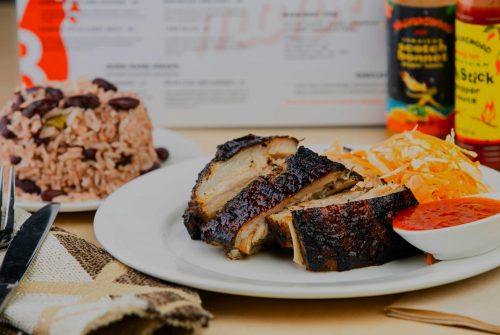 OUR WORLD FAMOUS INGREDIENTS, SPICES & SAUCES ALL IN OUR FOOD
Jerk spice and technique are a mashup of the island's African and Arawak influences. Runaway slaves in Jamaica (called Maroons) fought the British and escaped into the mountains before later settling in the town of Boston in the parish of Portland, Jamaica.
While in hiding from their captors, the Maroons employed African cooking techniques but used seasonings and methods inspired by the Arawaks – the island's original inhabitants – to preserve meat to cook when it was safe to do so without getting caught by their former slave masters – SO gave rise to the birth of Jerk a method of cooking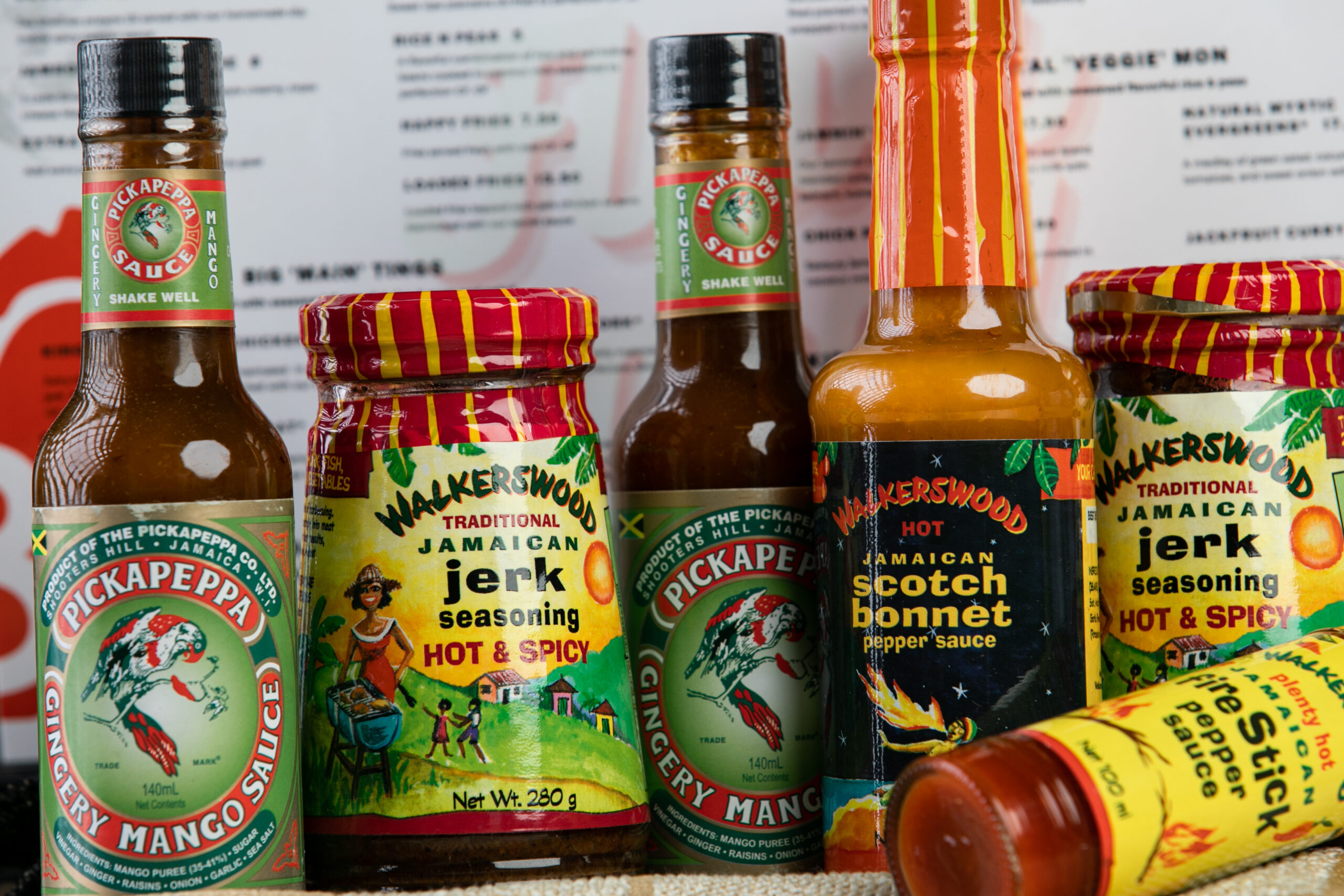 THE JAMAICAN PATTY (TURNOVER)
Our Culture Wrap in a Sunshine Flaky Pastry is Quintessential to every
Jamaican way of life and the living memory it exhibits through our soul!

THE JAMAICAN PATTY (TURNOVER)
Jamaican patties are a savoury street food snack shaped into a distinctive "D" shape. The inside of the pastry is made up of a flavoursome filling of beef, lamb, fish, or vegetables that's spicy-butnot-too spicy-in-all-the-right-places.
This filling is perfectly encased in gleaming golden pastry, that's been crimped shut with the teeth of a fork and baked until crispy.